Digital illustrator plans to becoming freelance
Hi, I'm Joseph Bayfield and I'm a digital illustrator based in Sudbury, Suffolk. I've recently completed the 'Become a Freelancer Short Course' and cannot sing its praises enough!
JOSEPH BAYFIELD, UK
BECOME A FREELANCER SHORT COURSE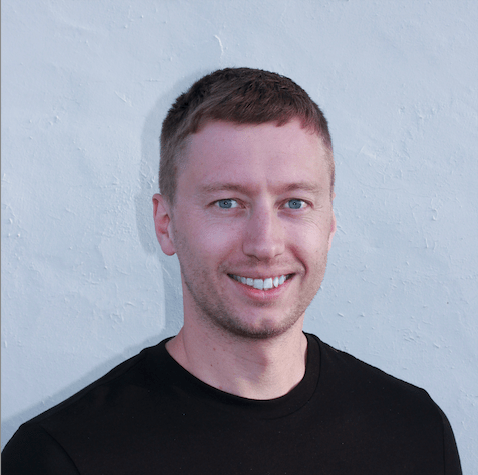 One of my earliest memories is drawing Super Mario characters. I copied them from video game manuals, creating vast, detailed pictures.
Throughout my childhood, I would spend hours drawing scenes full of weird monsters, and always found it strange that nobody else spent all their free time doing this too.
More so than books and video games, it was the purest way of expressing my imagination and visualising mythical worlds. There was no question that I would pursue illustration as I grew.
But after gaining a bachelor's degree in Illustration in 2010, I didn't pursue illustration as a career. Looking back, I felt the degree didn't give me the push I needed and my interest in traditional illustration was actually waning. I worked a range of unfulfilling retail jobs but kept doodling as an evening/weekend way to unwind. There were times when I wondered if my passion was going to fade completely. It was only when I bought a tablet and started drawing digitally that a new world was opened up and my enthusiasm was reignited.
I joined a few social media sites, began promoting my work and got some commissions. Instagram in particular was immensely helpful, as I joined a close-knit community of fellow artists, and the work I discovered really influenced my style and helped me to take it to the next level. With this added confidence, I decided to look into creating a small business.
The freelancing landscape can look like the Wild West though. It's extremely daunting and it's easy to feel overwhelmed. Knowing I needed help to establish myself, I was unsure where to begin. Previously I considered a master's course, but the costs were so high and dedicating a year to full-time education was not feasible in my current situation. I work part-time as a ranger in a botanical garden and was looking for something flexible.
After a little online research, I discovered the Creative Design School and their short courses. I choose the CDS because they presented themselves extremely professionally, were quick to respond to my enquiries and as far as I could see, were unique in what they were offering. After a few eye-opening Skype sessions with Pete Sturgess, who explained the structure and what I would gain from the course, then I knew that it was perfect for me. Plus it was a fantastic price for the content being offered.
I would highly recommend pursuing a course with the CDS, as I've found it's been immeasurably helpful. After feeling slightly adrift, I now have a much clearer view of who I am as an artist and where I want to go. Completeing my course in roughly four months, but you can finish it much sooner or spend a lot longer on it, depending on your life commitments. My course was split into six sections, each focusing on a particular aspect of freelancing. Once a section was completed, I had a voice call with my tutor and we discussed what I had learnt and the best ways to put this into practice.
Even though I have completed the course, I still keep in touch with Pete. He's an invaluable source of knowledge and it's great to have a connection within the industry. Building a relationship with your tutor is a key part of the course, and even when it's completed, they will stay in touch and continue to guide you.
In the short term, I would like to grow my fledging part-time business even more. A couple of years ago, I wasn't making anything from my art, but now I'm getting work regularly. I've put together a business plan that details my short and long-term ambitions, and it's definitely helped me get results. For now, it's great to have freelancing as an accompaniment to my part-time regular job, but in the future, I aim to make it full-time. My ambition of becoming an established freelance illustrator, that can fully support myself through my art. I will do this by online self-promotion, building strong industry and client connections, and solidifying a unique brand identity. Now I can see myself working on game and t-shirt designs, and editorial illustrations, and have already landed my first children's book commission.
As I've only recently finished my course, I know I still have a long way to go, and there will be many ups and downs in my journey. Life can often get in the way and there will be unseen issues ahead. But I believe that I am in a far better position than I was six months ago. I am no longer lost at sea, have a clear direction, and am well equipped with the skills needed to progress.
The course was an excellent springboard, and although there will be further hurdles, the only way from here is up.
Website: www.josephbayfield.com
Email: hello@josephbayfield.com
Instagram: @josephbayfield
Twitter: @josephbayfield
Behance: Joseph Bayfield
LinkedIn: Joseph Bayfield