Welcome to our Student Magazine 'Think Creative'.
Here you will here about a selection of our Student and their own story abot their career jounrney and what they want to achieve in the creative industries. We also feature some students who have successfully completed their courses with us and what they are up to now with their career.
Hear from a selection of our students and their own journeys in becoming a designer.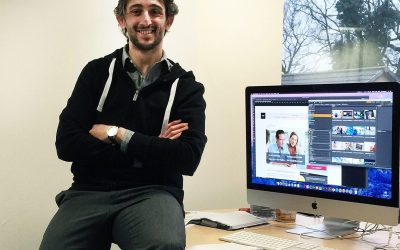 ANTONIO ESPOSITO - UK FEATURED EX-STUDENTHello, Antonio here…I have received my "Advanced Graphic Design Diploma" with the CDSI last June and today I am very proud to say that the year I have spent studying with the CDSI was one of the most productive and creative...
read more